The final of the Cup is a football holiday for every country, it is the same for football in Macedonia also. On Saturday, May 20, the 30th anniversary grand final of the Cup of Macedonia will be played.

At the "Petar Milosevski" training center in Skopje, Macedonia ĐP and Struga Trim Ljum meet. Macedonia G.P. are the current defenders of the trophy, and Struga T.Lj. are the new champions of the championship. So, two quality teams will find themselves facing each other with their own desires and ambitions.The "Lions" from Gjorce will go for their third trophy in their fifth final, while the people of Struga want to make history. They are in the finals for the first time and they want to crown their debut with a new triumph and take the cup to their city and end the season in a fantastic way with a double crown.
With victory in the final, the Macedonian team G.P. will have a European summer in the Conference League qualifiers, while Struga T.Lj. whatever he does he will represent our country in the Champions League qualifiers. Both teams have their strengths. On their side, they have that invaluable experience as a club from playing such matches, this will be the fifth final for the "lions", and the third in the last four years, while Struga has the form of the team as its trump card, and the fact that before in a few days they became champions in the First MFL.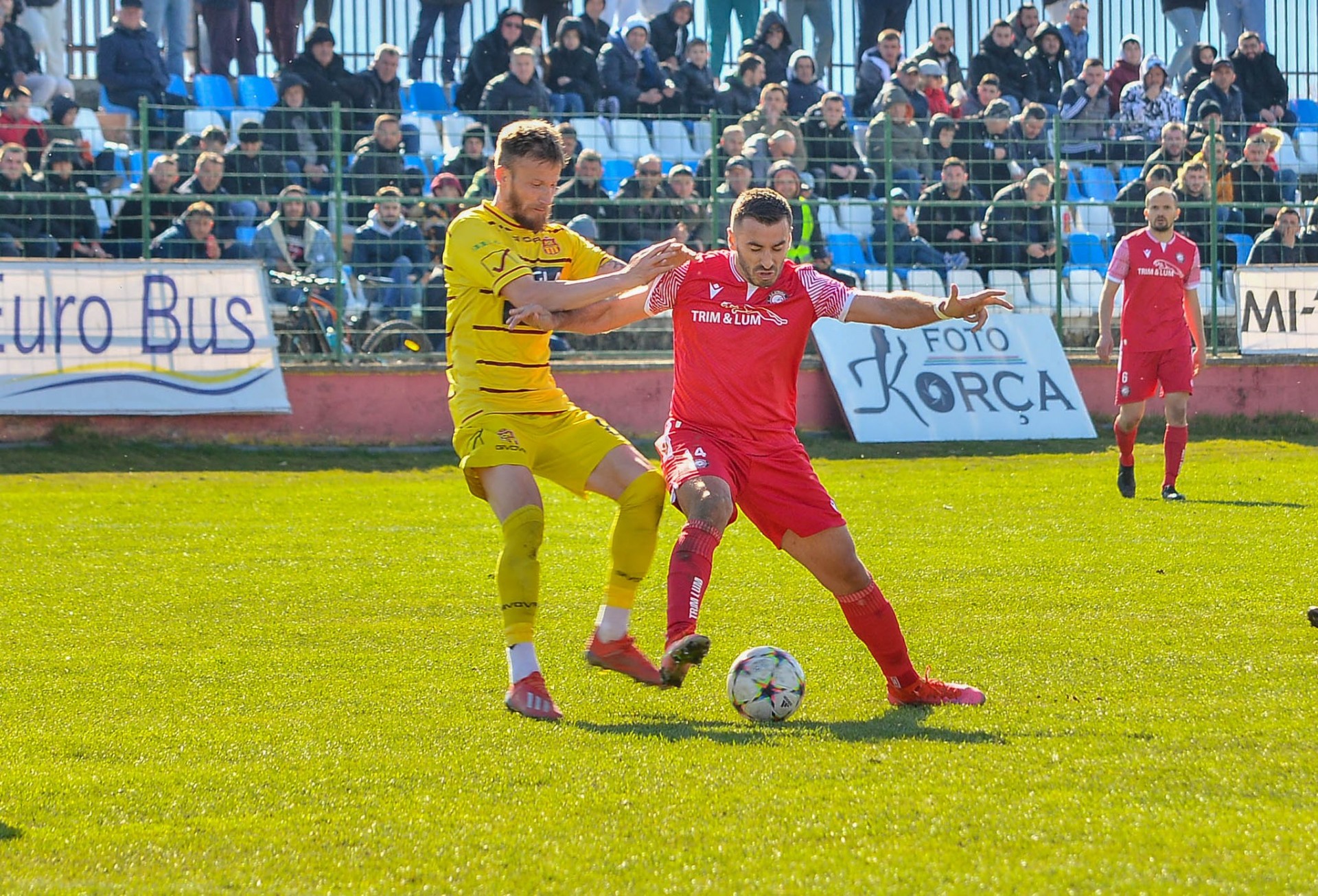 This will be a match for real football enjoyment, a coaching duel between Goran Simov and Shpetim Duro, then a football matchup between Mishevski, Stojkovski, Vosha, Stevkovski, Fazli... on one side and Ibrahimi, Shabani, Radic, Radeski, Qosevski... on the other side. The quality of both teams guarantees a great match, uncertainty, a duel that will of course be super interesting for those who will follow it live, but also for those who will watch it through the TV screens in a direct broadcast on MRT.

The Football Federation of Macedonia and this final, like all previous ones, will try to organize it at the highest possible level, to make it a true celebration of football. It remains only for the two teams to prove, with their performance, that they deserve to be here, in the last match that will decide the cup in the Cup of Macedonia. This match, this jubilee 30th final, should be a real treat.

The path of the two teams to the final in the Cup of Macedonia:
MACEDONIA G.P.
1/16 FINAL: FREE
1/8 FINAL: WIN – MACEDONIA GP 0:2
1/4 FINAL: MACEDONIA GP – A.PANDEV 1:0
1/2 FINAL: SHKENDIA - MACEDONIA GP 1:1 (3:4 P)
TRIM LJUM LATHE
1/16 FINAL: VARDAR (N) – STRUGA TL 1:2
1/8 FINAL: STRUGA TL – RABOTNICKI 2:1
1/4 FINAL: STRUGA TL – BREGALNICA 2:0
1/2 FINAL: STRUGA TL – SILEX 1:0